First time selling or buying real estate? Feel confident in the knowledge that the Florida native Daniel Coombs is a seasoned real estate broker, with several realtor designations, experienced in… View more
Originally from Ontario, Canada; Colin Wallace is a real estate professional in Central Florida since 2002. He has lived in the Orlando area since 1993 and has built strong roots here… View more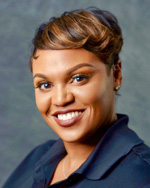 Temika Kindred joined Florida Real Estate & Land Co. in 2014. She brings integrity, a goal-oriented mentality and a strong business background. She has been a top producer in the real estate…
View more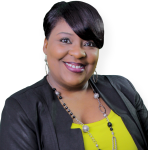 Lawonza Thomas is a native of Orlando. She joined the real estate community in 2014. She has always had a passion for assisting family members and friends in selecting their dream homes; this passion led her into her real estate career at Florida Real Estate & Land Company…
View more
After relocating from Watertown, New York and beginning a specialization in the luxury home market in the early 2000's Sean built a reputation of always going above and beyond for every client….
View more
Lucy Doyan's 25-year career was spent in the medical field with a particular focus on commitment of ethics, integrity, and professionalism in the workplace. Lucy's love for real estate…

Margarete Grespan
Margarete strives to demonstrate the highest level of integrity, commitment and to make every transaction as smooth and stress-free as possible.
She is a resident of Orlando – Florida for over 30 years and she loves Florida…as much as she loves her career of Real Estate.
She is originally from Brazil and fluently speaks Portuguese and Spanish.

Ginny Bissonnette
Ginny Bissonnette was born and raised in England but likes to consider herself a Florida native having lived here for over 33 years. Real Estate began as a childhood passion, spending much of her time rolling out blueprints and walking construction sites of multi-million dollar intracoastal or oceanfront homes in northern Palm Beach county. Ginny soon realized the knowledge and first-hand experience she gained from her family business partnered beautifully with her desire to help people achieve their real estate dreams!

Ady Santiago
Ady (Add-ie) short for Adymar received her Real Estate Agent license in January 2022. She is actively increasing her knowledge by taking continuing education and specialty classes on real estate sales and best practices.

Shelly Johnson
South Florida is where I grew up, and rightfully so South Florida gave me my first glimpse into the world of Real Estate. Beginning in 2003, My primary focus was the Miami area, which thus motivated me to grow. After acquiring my license in 2006 I furthered my knowledge by becoming an Accredited Buyer's Representative (ABR®), Pricing Strategy Advisor (PSA), and The Excellence in Professionalism – Gold Key Certification (GKC).

Why choose Florida Real Estate & Land Co.?
Since 2000 Florida Real Estate & Land Co. has been a leader in residential real estate. With a reputation for outstanding marketing and sales. Your reputation as a real estate agent is important. When you align yourself Florida Real Estate & Land Co. you are joining a brand whose reputation is established and a company that offers support and professionalism.
To find out more about our company send your resume to info@danielcoombsPA.com. For more Information contact 407-425-3553.