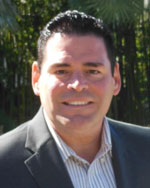 Licensed Real Estate Agent
Office Phone: 407-425-3553
Cell Phone: 863-808-9499
Daryl Noonan and "Chris" Charlotte Christine Noonan, a husband and wife real estate team, are on a mission of leaving things better than they found them. And helping people make their real estate wishes, wants, needs and dreams become their new reality definitely changes one's world!
You can say that real estate is in Daryl and Chris's DNA. Daryl's grandfather helped lay the cobblestone streets in Providence, RI. And Chris's grandfather and his brothers put up houses in subdivisions in Tampa, with a backdrop of the canals being carved out and dredged. They were bitten by the bug early in their married life. Daryl built their first house from the ground up with Chris by his side. Through the years renovation was a constant in their lives which eventually led them to investing. Investing brought them to FL in 2013. In 2015, Daryl Noonan became a Florida Realtor and Chris Noonan finally joined him and became a Realtor in 2021. It perfectly blends their life mission, their passion for helping people and being involved in real estate.
Real estate is never a one size fits all and no two real estate transactions are ever alike. And every transaction, person and situation needs something different. And that's why Daryl and Chris continue to take specialized educational classes and workshops, work with coaches, and surround themselves with a huge network of the best in the business; to continually improve what they can offer to their customers. Having run several successful businesses over the years, they have served the needs of thousands of people, and they have worked with various charities and organized fundraising events. They bring that experience with them into the real estate business.
From investments, to relocations, to downsizing, or first-time home ownership, we have helped people just like you. And we would love the opportunity to help you, too.